Shandong Muge Livestock Equipment Limited Company annual meeting 2018
Views:206 Author:Sylvia Publish Time: 2018-03-04 Origin:Site
A group of people, a dream, all together. On Feb 10, 2018, 2017 annual summary of work and outstanding commendation was hold in Yucheng Aboluo Hotel.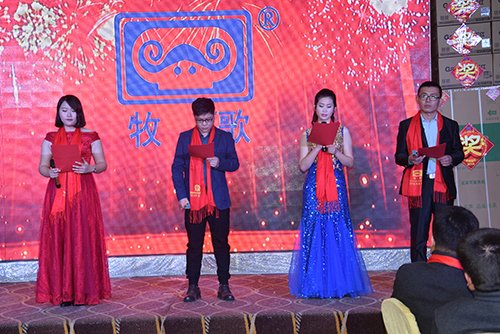 General Manager Mr.Wang of Shandong Muge Livestock Equipment Co.,Ltd make the 2017 annual summary and 2018 strategic Objectives.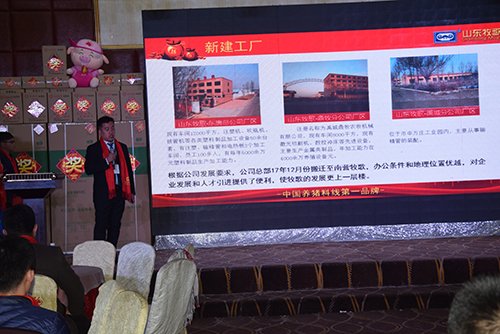 General manager issued Responsbility Certificate for the leader of each department.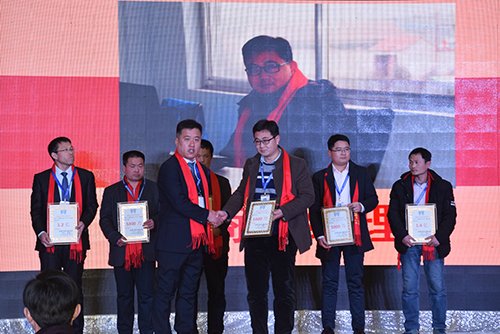 Today is to thank stuffs hard work dedication over the past year, today is the day on the meritorious service.Company award the money and welfare for all the excellent stuffs.Congratulate all the excellent stuffs and hope then can do better tomorrow.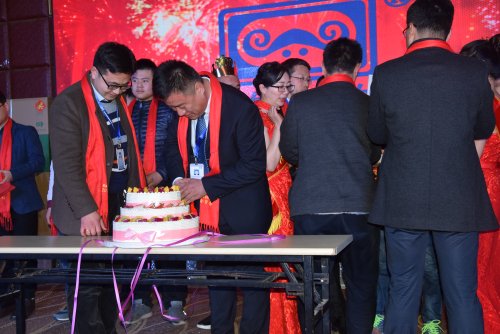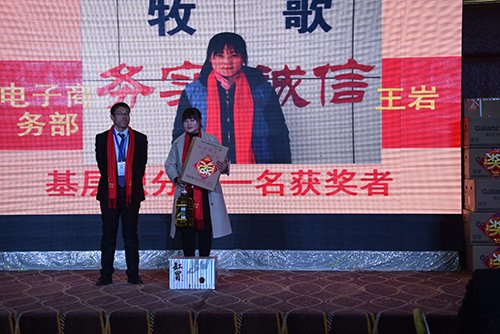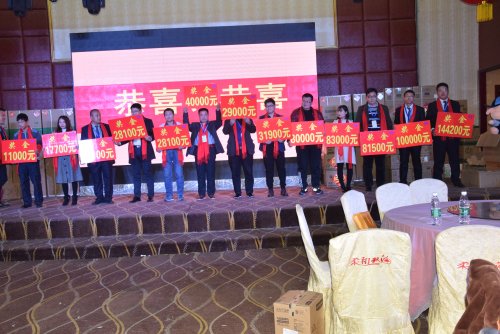 General Manager Mr.Wang give blessings to all stuffs on birthday this month.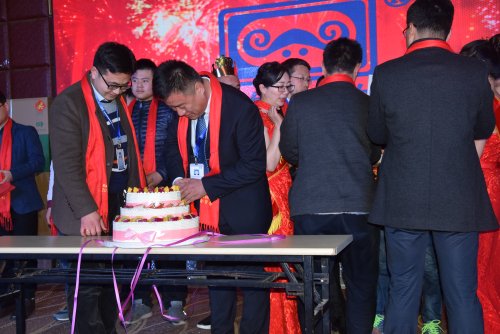 Finally, each department prepare the program for this annual meeting.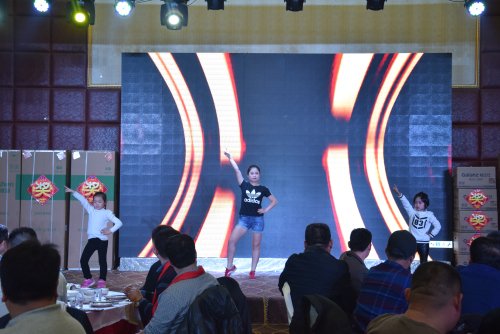 And thanks the foreign friend attend our game.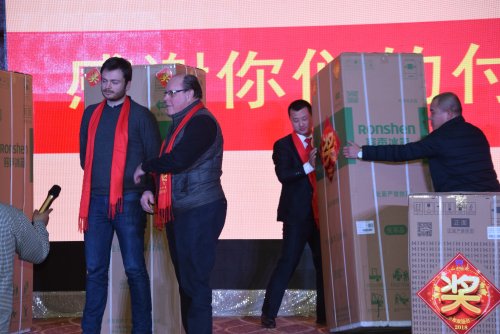 The challenging 2018 is coming,Shandong Muge will have further progress.